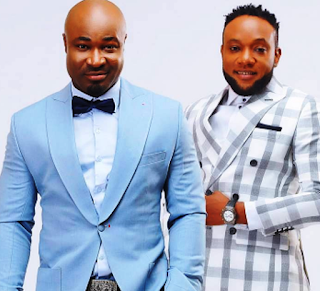 Aranbanko singer, Harrysong headlined the recent Warri Mega Fiesta where he used that opportunity to remind Kcee that he saved his career when he split up with former team mate, Presh.

He sang on Warri stage
"Kcee tell me say I nor suppose to record o. I remind am say 'you forget, when KC and Presh broke, you just dey forget o, this lonely Warri boy o na him you meet to help you o',"
"I fit no get mama. I fit no get papa. I fit no get brother. But I get talent o. A wicked talent o! You can take everything from me, you can never take my place. Favour is my name."
Just few weeks ago, Kcee slammed Harrysong and former manager, Soso Soberekon with a lawsuit demanding for the enforcement of his fundamental human rights. The whole issue of which had started after Harrysong dumped five star music to launch his own record label.
There have been several attempts to bring about peaceful resolution between the two but it all failed as it seems neither of the two is ready to bury the hatchet especially when Harrysong insists of being independent.
Watch Video