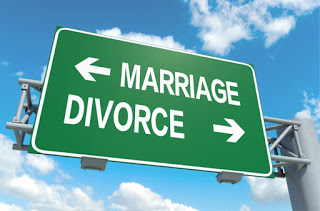 On Tuesday, an Ibadan based businessman, Mr Kabiru Bakare, asked a Mapo Customary court in Ibadan to dissolve the four years marriage between him and his wife, Funmilola, over alleged prostitution.

Kabir, who lives with his wife at Idiayunre area of Ibadan, told the court that Funmilola did not make their marriage to work out due to her infidelity.
"I got to know that anytime that I am away on my business activities, Funmilola, on her escapades, turns to a sex machine for all sorts of men.

"In fact, my lord, she got pregnant along the line of which I know I was not responsible for.

"I asked her, but Funmilola denied being pregnant and I later found out that she carried out an abortion.

"Well, I still allowed her, hoping that she will change.

"Later, my relatives and I caught Funmilola red handed in a nearby hotel in the company of her secret lover, doing what she knows how to do best.

"The most painful thing to me is that the man I caught her with is a riff-raff in the neighbourhood."
Kabir also said her parents wants the matter to be resolved but "I'm through with her; I cannot continue to cope with her waywardness."
"Before the matter got to this level, I reported to her parents, but they did nothing about it."
However, the president of the court, Mr Ademola Odunade, adjourned the case til Aug 4 for the continuation of the hearing.