Singer, Oluwatosin Oluwole Ajibade. better known as Mr Eazi has made history as first Nigerian and African artist to be named Apple music's "Up Next Artist".

What simply means is that the 'leg over' crooner is really getting a whole lot of exposure from the online station in addition to a high profile slot on the U.S talk show, James Corden 'Late Late Show'.
Mr Eazi appeared on the show on Wednesday night which saw him performed two tracks off his altest album 'Accra to Lagos' – 'in the morning' and 'Leg Over'.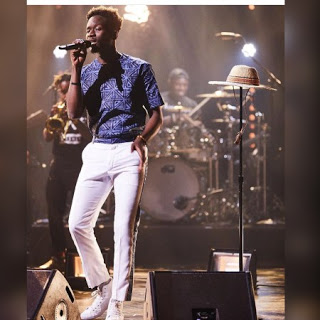 He also got James Corden doing the Leg over at the show, you can check out the full video below: