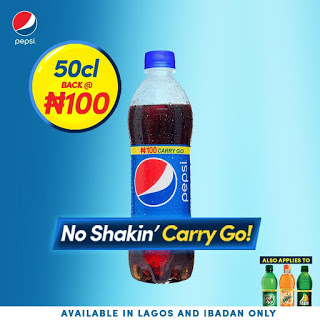 Pepsi has dropped the price of their 50cl bottle back to N100.

If you have been regular on social media in the past few days, you may have heard about the encounter between Pepsi, Tekno and a fan.
So no more speculation guys! We can now have our Pepsi 50cl bottle at the price of N100.
This has been revealed by Pepsi with a campaign themed 'No shaking carry go' which means we can all carry go with the cool refreshment that Pepsi brings especially during these tough economic times.
— Pepsi Nigeria (@Pepsi_Naija) July 25, 2017