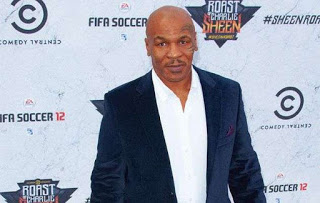 Boxing legend, Mike Tyson has revealed that he was sexually abused and molested as a child.

Mike Tyson had a really rugged lifestyle while growing up on the streets as he was always involve with petty crime and trouble with the police.
He later found boxing which kept him away from the street and as at then he was able to win his first Heavyweight title in November 1986.
He was just 20 years when he knocked out Trevor Berbick in the second round to be the yoingest heavy weight champion in history.
On Monday, Mike Tyson had revealed that he was sexually assaulted by an old man who 'snatched him off the street' to molest him.
"I would like to keep that where it was in the past; I was molested as a child," the 51-year-old father of seven told ESPN's Jeremy Schapp.