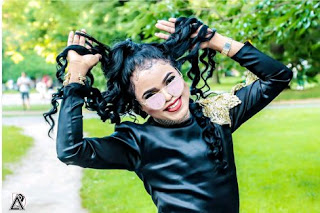 Nigerian male cross-dresser, Bobrisky has taken to snapchat to boast of making $288k annually from his bleaching cream business alone.

Bobrisky took to his snapchat to give us break down of his sales while telling his haters to keep hating when he is busy making money.
According to him, his cream cost $400 and he sells at least 2 daily, and that is $800 which amounts to $24,000 monthly and $288,000 per anum.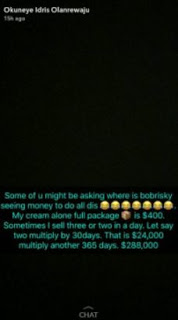 With the current dollar rate of N315, it simply means Bobrisky will be earning N90million annually.