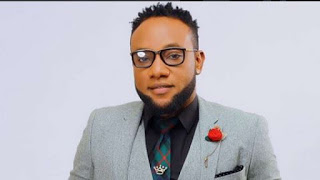 From the look of things, it seems the feud between Kcee and his former label mate, Harrysong is far from over.

Few hours ago we reported that Harrysong posted a document showing that Kcee had dragged him to court over human rights abuse while Harrysong's manager had said in an interview that Kcee filed the lawsuit because his career his dead.
In a chat with Saturday beats, Kcee had claimed that Harrysong had no visa on his passport before he came on board, adding that his record label help to build his self confidence.
In his words:
"When Harrysong was with us we paid for his video shoots. He never travelled with his money and i am saying that with all confidence. I challenge him to contradict what i am saying. When i met Harrysong, he had no visa on his passport. We gave him his visas. He travelled business class even when he had yet release any song under five star music. He started travelling business class locally and internationally just to build self esteem and confidence. We did all that because we wanted him to live like a king as a five star artiste. He travelled on a five star level. He shot all his videos internationally and i can show you all the invoices. Most of his videos were shot abroad."
Kcee had further warned his former label mate to tread carefully as he has all the evidence to nail him down. He added that he found it laughable for anyone to say that his career is dead without Harrysong.
According to him, he had remained in the Nigerian music industry for over a decade.
Kcee was quick to remind his critics he had won the Star quest with his former singing partner, Presh, without Harrysong's help. Kcee revealed he later went on to sign to Kennis music where he released numerous hits without Harrysong's help.