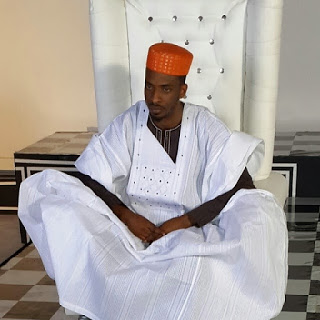 Just few years after he had made the promise, 9ice rteminds fans that he's still all about the Grammy business.

Alapomeji crooner told fans that he meant all what he said in his song "Street credibility" which features 2face Idibia and that everything are not just ordinary lyrics, he still have plans of doing just that; "bring home Grammy".
This statement was first made on his instagram page but further reiterated in 'Rubbin minds' with Ebuka Obi-Uchendu last week where 9ice said he meant everything he said on his song 'Street credibility'.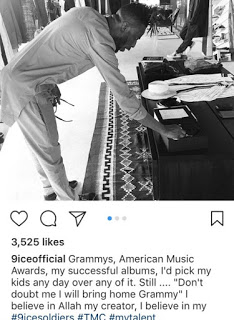 9ice who has been in the music industry for several years was asked when he intends to bring international award, especially with no international collaboration in sight, but he quicly informed the host, Ebuka, that, "I run my race at my pace". So when the time is right, it will happen.
9ice also explains what he meant by "Shashe" and "wire-wire" in his song living things. He said, "Shashe" is an advanced name for "Shishe" and "wire-wire" is ameans whereby people make "wire-able" transactions that are usually conducted at night by investors of bitcoin, forex and others.
Is alright, watch the video and hear him for yourself.
— Ebuka Obi-Uchendu (@Ebuka) 17 July 2017
You can also Watch the VIDEO: 9ice – "Street Credibility" below.