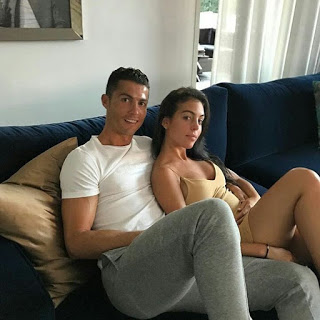 Real madrid star, Cristiano Ronaldo has confirmed his girlfriend, Georgina Rodriguez pregnancy in a chat with El Mundo.

The rumours of her pregnancy had started after the emergence of a series of pictures which reveals how her body was gradually changing.
The Portuguese international may probably not be on the pitch now to display his talent, but he has been making several headlines off the pitch even as he is expecting a fourth child.
This will definitely be is fourth child as Cristiano Ronaldo recently became a father to a set of twins which were delivered by a surrogate mother in the United States.
Read the chat between the Player and El Mundo below:
El Mundo: How are your two babies like?
Cristiano: They are precious, I am delighted.

El Mundo: Do you change their diapers?
Cristiano: I'm not very good at it, but I try.

El Mundo: You look delighted.
Cristiano: Very, I'm really happy.

El Mundo: And are you happy with the one on the way?
Cristiano: Yes, very much.

Congratulations, Cristiano!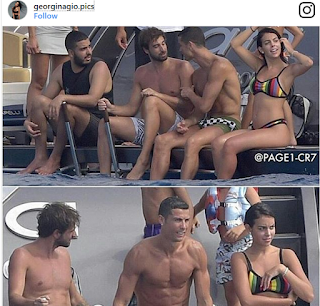 According to 101GreatGolas, there are also rumours that the pair are planning to tie the knot as Georgina recently started following popular Spanish wedding dress social media accounts.