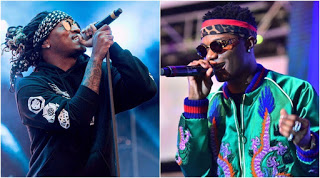 US rapper, Future has revealed that he will be working with one of the hottest Nigerian artiste, Wizkid on a couple of songs.

It was revealed at a press briefing during the Future Hndrxx tour which is presently on going. Just before going up on stage, Future made it known that he had some songs that he is working on with Wizkid and they are certainly refining their art to give us something beautiful we can't wait to hear.
Wizkid has also revealed a possible collaboration between him and Darmian Marley. Although there is no official statement from Damian Marley considering this new collaboration, but we do always hope for something positive with these two great talents together.