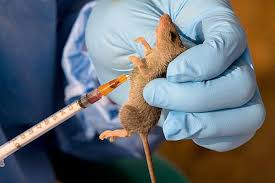 According to reports from Sun news online, the Anambra state government has confirmed that a nursing student was killed by Lassa fever while 65 others were being monitored.

The director of public health, Dr. Emmanuel Okafor revealed to the newsmen in Awka that the deceased was a student in one private nursing school in Nkpor, Idemili North.
It was reported that the lady was admitted at the Chukwuemeka Odmegbu Ojukwu University teaching hospital, Awka, on June 11.
According to Okafor, she was quickly transferred to the general hospital, Irua, in Edo for diagnosis where she died on June 17.
He said:
"She was initially admitted at Amaku in Awka before she was transferred to Irua and was placed on admission there.

"She was bleeding from the gums, nostril and vagina and was confirmed Lassa Fever victim in Irua.

"The moment it was confirmed that she had Lassa fever, we started contacts tracing.

"As of now, we have about 65 we are following up, two of them have developed fever and their samples have been taken to Irua.

"We are still tracking others and we have advised them on what to do to ensure they do not transfer it to their loved ones,"
However, Okafor urged every residents to keep their surroundings clean and keep their foods away from Rats.