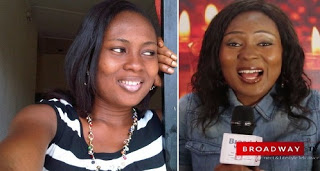 Actress, Bolatito Sowunmi who is well known as Miss Pepeye in the popular Wale Adenuga's Tv series "Papa Ajasco" has been way for some time now in the movie industry.

Well, the actress 'Miss Pepeye' is here again to tell us what actually she feels in a relationship.
While in aninterview with Broadway TV, the actress spoke about her journey so far, what's next for her and her exit from the popular comedy TV show.
The actress who made claims that she still belong to the Nollywood despite having not so many in movies in the past years, has opened up concerning her relationships that she can't date a man who is not good in bed.