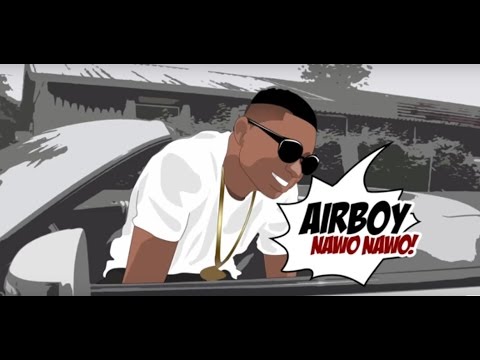 Aquila records presents Airboy with the official video to his highly accepted tune "Nawo Nawo".

The video which humorously and expertly interprets the song with Airboy playing Nawo Nawo (The big spender) and his adversary Ushbebe coming through as the Alaroro (the stingy man), was perfectly executed by the rave Cinematographer, Director Q.
"Nawo Nawo" was produced by the same hands behind Ayepo, Aquila records resident producer PHANTOM, Nawo Nawo is an afro- fused upbeat sound which showcases Airboy's vocal depth and strenght. It is generally a feel good, funny and happy song, one that is poised to be a hit among fans, on radio and across various dance floors everywhere.
The video also features cameo appearances by label mates Que Peller and Base One not excluding the fresh face UK/Naija rapper Dollar Bey.
You are not going to be highly entertained, you will sure have a good laugh!