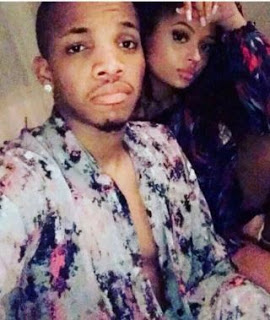 DMW songstress, Lola Rae has flown to the U.S to support her boyfriend Tekno as he gets the much needed medical attention for his Acid Reflux.

Lola Rae shared a post to wish her boy friend quick recovery as she flew out of the country to be with him.
An hospitalized Tekno also dropped a new single "BE" yesterday, you can download it here. You can
download it here
We do wish Tekno a quick recovery!