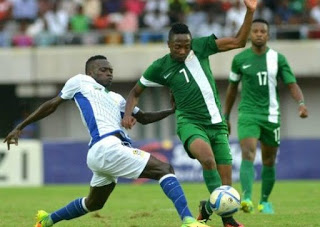 According to ScoreNigeria, leicester city and Super eagles star, Ahmed Musa has divorced his wife and the mother of his two children, Jamila.

This was followed after a much publicised disagreement bettwen husband and wife at the home in England this month.
According to the source, "He gave her Saki Uku ( which in Hausa literally mean a final divorce).
"She's already back home in Kano trying to get her lif together again."
It was also reported that Ahmed Musa has already done introduction with a lady he is madly in love with of which he had to quit the Super eagles training camp last month to get the ball rolling for his second marriage with this lucky lady.
She is based in Lagos and she is from Calabar.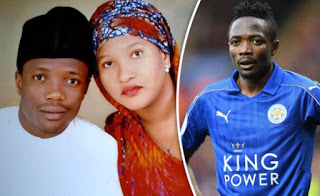 We have also gathered that the football star has paid off his former wife by giving her one of his houses in Kano as well as a recent model Honda car.
We learnt that Jamila could have got a huge portion of Musa's fortune, but she turned down that chance after several human rights lawyers approached her in England to give her the mandate to sue her husband on her behalf.