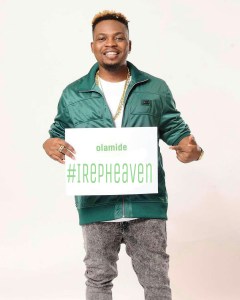 With Olamide's kind of lifestyle and choice of music career, one could apparently look at Olamide as being ungodly.

Even when you remember sometimes that some of his songs has been banned befroe for the kind of lyrics he used, you will want to see Olamide as not a religious person but with the recent interview, Olamide has revealed that his biggest achievement will be to make heaven.
See what he said below:
"The biggest achievement in this worl is seeing my people grow, everybody living good; everyone living fine, living their dreams and make heaven.
Nothing is more important in this life than making heaven; everything in this life is just jonzing, they don't last long, nothing last forever."
What do you think?