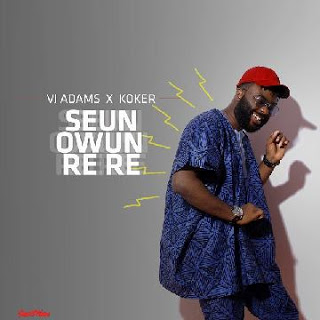 What a way to celebrate his new home as VJ Adams reflects it in his new music titled "Seun rere" which features Koker.

Just after the release of his last EP "Pursuit of happiness" with a lapse time of almost a year now, the superstar broadcaster and entertainer, VJ Adams is set to follow up with the "Perception" album which is scheduled to be released later in the year.
VJ Adams has however decided to give the fans the taste of his full lenght project with this new single titled "Seun rere" which features Chocolate music star, Koker.
The track is very much VJ Adams own as he drop two powerful verses on a Tiwezi produced beat accompanied with talking drums while Koker gets to add the finishing touches.
This is just a perfect tone of what to expect from VJ Adams "Perfection" album as he sets the mood for thanksgiving and grooving.
Listen and enjoy below: