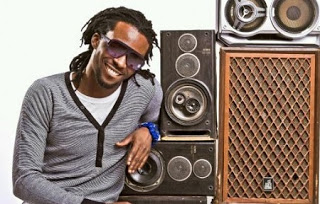 Popular Nigerian music producer, Ayodele Basel who is well known as Del B have been hospitalized following a strange illness which took over him during a video shoot.

Del B who was said to be in the company of his crew which include his younger brother and his manager and others, suddenly started acting funny on the set of a video shoot at Ikeja of which he kept on complaining about a severe stomach ache.
However, it was reported that his crew immediately took him to the car to have some rest of which they later had to rush him to first city hospital, Lekki when they discovered that he was losing strength and things were already going out of hand.
According to reports, test were carried out on him at the hospital as it was discovered that he has Ulcer.
Although, there were indications that he is stabilized and had returned home on Friday but we still do expect to hear more from his side.
Del B is a song writer, singer, music producer and sound engineeer who is currently working on his EP which is slated to drop sometime this year.