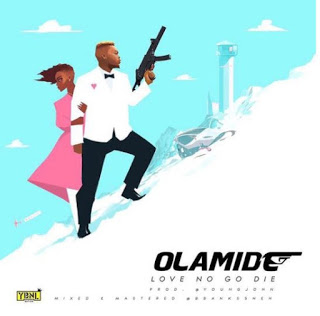 YBNL profilic rapper and singer, Olamide unleashes another brand new single titled "Love no go die" to thrill his fans once again.

"Love no go die" which was produced by Ybnl in-house producer and mixed by B Banks, sees Olamide dropping hot flows and high catchy lyrics on a slow kind of paced beat.
Olamide who had earlier announced the coming of this song "Love no go die" did not disappoint fans as the song is well above par.
In this love theme song, Olamide talks about how love can make you do anything while dropping his magical lyrics like "Rapper turn singer for love".
Olamide has been dropping videos of singles in his rap album from "Letter to milli to Journey to a thousand miles" and now here comes another brand new single in a different style.
With several recent hits like Owo blow, sere, Pepper dem gang featuring Davolee, you defintely know Olamide can't go wrong on this one.
Listen to the love song and tell us what you think!