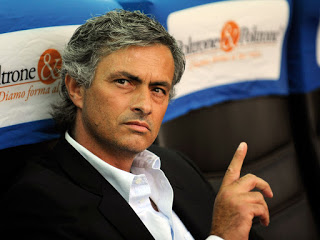 Former Chelsea manger and now Manchester United boss, Jose Mourinho has hit out at the media for praising the same tactics he was criticised for while at Chelsea.

Jose Mourinho insists that the same tactics he deployed is similar to that which Antonio Conte uses at Chelsea and while he was criticised for such tactics, Conte has received the praise.
However, Mourinho did concede the points difference between his side and Chelsea is significant of which team is the better of the two.
Asked how far away United were from being the best team in the country, the Portuguese told Sky Sports: "Far… because the best team, in the Premier League, is the team with more points.
"I know you like to criticise me. When I was winning titles with Chelsea you were criticising the style of play. At the moment you don't do it.
"Now, to be the best counter-attacking team in the country is not to be criticised; it is an amazing thing.
"The best team at the end of the season is the one who is champions and we are far from it. This season Chelsea are a much better team than us."