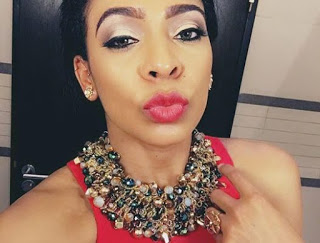 Big brother naija reality show second runner up, Tokunbo Ajayi who is popularly known as T-boss has explained why she exposed her breast while on the show.

While speaking with Beat FM, Tboss revealed it was part of her to strip naked whenever she is taking her bath.
Recall that T-boos has come under intense criticism and fire by viewers of the programme for revealing her breast while on the show.
On clarifying the issue, T-boss said, "The big brother house was a place where i was myself. At home i don't shower with my clothes on."
She also said that she is used to stripping naked as she usually walk naked around the house.
T-boss also added that she never knew that exposing her breast will cause a lot of drama on social media, adding that it wasn't until she return her father sent her the viral screenshot.