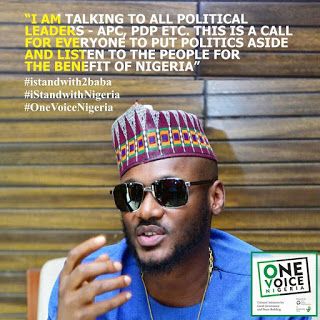 Ahead of the nationwide protest which will be taken place on Monday, February 6th 2017 at the National stadium Surulere in Lagos. 2baba has decided to give us the do's and don't of the event which will be starting at 8:00am.

DO'S
– Be at the national stadium on time.
– Be disciplined.
– Be cooperative with organizers.
– Listen attentively to the person on the mic.
– Kindly comply with all instruction.
– Speak to and treat each other with courtesy and dignity.
DON'T
– Let yourself be provoked. it's a peaceful gathering.
– Carry anything that can slow you down (including bags).
– Carry metal objects or anything that can be interpreted as a weapon.
– Use abusive language.
See more list of the do's and don't below: