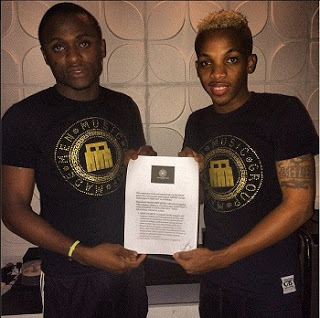 The CEO of Triple MG, has voiced out that he has no problem whatsoever in letting his best artiste, Tekno go, should he choose to.

While speaking with PlanetTV, Ubi Franklin said that if Tekno, who recently snagged three awards at the just concluded Soundcity MVP awards, decides on leaving his label, he can.
In his words:
Am sure when his contract expires, if he wants to go, i don't have a problem with that. I am not trying to hold back any artiste. My dream coming to the entertainment industry is to create, build, release to the world and say this is what i have done.
You can check out the video below