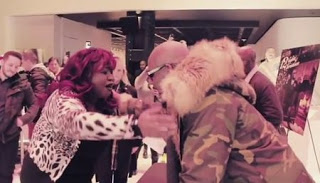 This is the moment R. Kelly met his fan, a woman who went crazy for him.

The woman who had obvioulsy always wanted to meet the star, finally got her chance and she was not going to hide her excitement at her fortune.
A video posted by R. Kelly himself on Instagram, showed the beautiful moment.
In the video, the woman is seen expressing disbelief at the sight of R. Kelly standing in front of her. She gesticulates and screams as she cries out with pure joy.
The incident occurred during a CD signing by the R&B legend.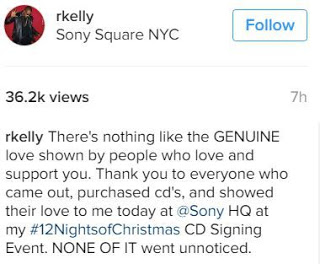 Watch Video belwo: