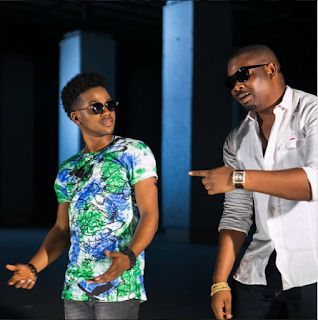 Most of the times, some Nigerians like to say harsh words on celebrities just to gain attention or to get a reply from them.

Earlier today, a tweeter user tweeted that Korede Bello has to be the worst investment Don Jazzy has ever made…even worse than the D'Prince. Can you imagine??
Don Jazzy saw the tweet and replied modestly.
See what the user tweeted below;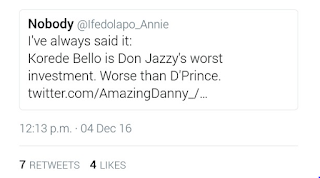 Also check out Don Jazzy matured response below;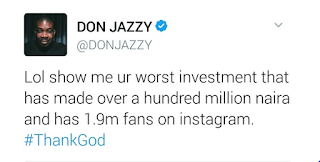 The question is if it was you, what would have been your response?? Drop your comment