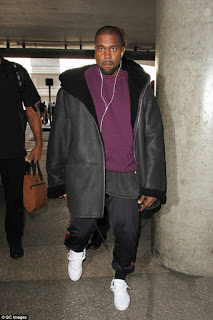 Kanye West's break down was caused when he altered his medications that have helped him with his long standing psychological issues.

Kanye West took the wrong amount of medications after wife Kim Kardashian's robbery in September and that has been the cause of his November 10 break down.
According to source, it took doctors eight days to stabilize the 39 year old rapper with a steady stream of drugs.
Now that he is out of the hospital and not under 24/7 watch, it is up to the icon to follow doctors order and take the drugs as prescribed.
Although, the psychological issues are still not specified, who knows what it might be.