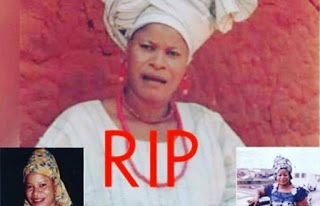 Veteran yoruba actress, Mulikat Adegbola is dead. Mulikat Adegbola who is popularly known by her stage name Ashabi Iya Adinni,
it was reported that she passed on few hours ago.
However, top yoruba actor Muyiwa Ademola confirmed the news as he posted Mulikat's photo on his instagram page as he captioned it with: "This is quite sad but who are we to question the Almighty?" Sleep on Iya Adinni.
"May the Amighty forgive your sins"
Source: Dailypost