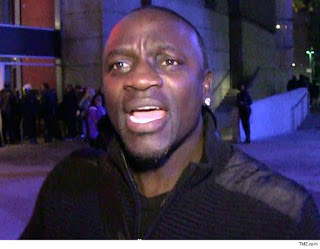 Akon is virtually accused of playing 'hide the dough' as producer set to sue him.

Akon is not just down to share part of his wealth from his hits and that is why he kept one of his producers in the dark…. according to lawsuit.

Leland Clopton has claimed that Akon's record label, Konvict music entertainment, hid financial statement from him for years to avoid paying his royalties as he has prouced a number of songs for the artiste but was unable to see income statement for a few.
In the suit, Lelyland Klopton claims that the cover-up was intentional, so Akon could keep Clopton's royalties for himself.
Now, Clopton is allegedly asking for Akon to pay at least a sum of $1 million in damages and for his contract with Akon to be terminated.
More details later…