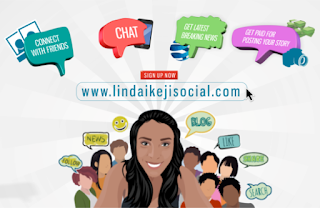 One of Nigeria's popular gossip blogger, Linda Ikeji has just launched a social networking site whichj she called "Linda Ikeji Social".
She made the announcement back in August that she will be branching out from her traditional blogger platform to other forms of media with an online tv, online radio station, music website and something she referred to as 'LIS'.
Although so many people were wondering what LIS meant and yesterday, Linda Ikeji confirms that it means "Linda Ikeji Social".
However, at the launch of the event, Linda confirms that the site has been in testing for some weeks and it was lauched officially yesterday , November 1, 2016.
Fuck!!! Linda Ikeji has created a monster. She does not have to do the work anymore. Post the gist yourself and she collects advert money

pic.twitter.com/5kw2Z3JnsS

— Victor Asemota (@asemota) 1 November 2016
Source: Pulse