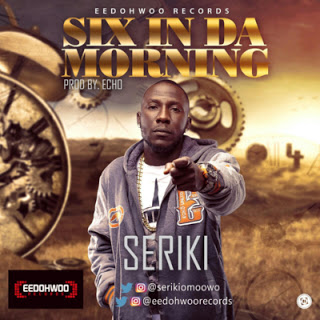 After leaving Alapomeji records a couple of years, Seriki has been an independent artist since then.
He is such a great artiste and he has been doing a lot of good work in the Nigerian music industry. He has released a lot of singles and featuring which still rocks a lot of Nigerian streets up till date.
However, Seriki has moved on to EEDOHWOO records to continue his good work and to give his fans more good music.
Here is another one from the singer titled "Six in da morning", just to welcome his fans to his new record label.
Enjoy the song which is produced by Echo, mixed and mastered by B mine.