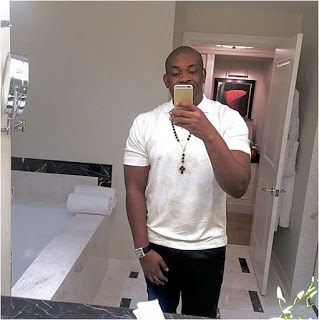 Just of recent, a woman became talk of the town when she placed a marriage curse on the Mavin boss, Don Jazzy.

The woman who had earlier wrote on her page "If you don't marry me, no girl will marry you in Jesus name". After she became internet sensation, she explained why she did that.
She later wrote on her page, "Thanks for the fame, just what i needed. To all my haters out there enjoy your noon with this, more comments please. They are just fooling themselves, all the insults no remove one hair for my body, jobless people".