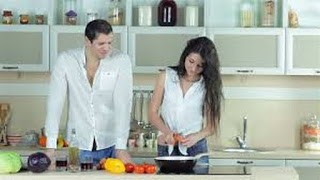 I came across this topic online and i decided to share it with everyone. lets go straight to the point, in my own opininion,
i don't think is advisable for any lady to cook for the man sh'e dating anytime she visits him.
Don't get me wrong here, all i'm saying is if it happens that you visits him 5 times, only cook for himone or two times. It is very important that ladies should knpow where they belong in a man's life. If you are his friend then act like a friend, If you are his girlfriend, act like a girlfriend, and if you are his wife, act like one.
A woman is always meant to be explored. If you are dating a man and you cook all the delicacies for him then what other delicacies will you use to give your man nice treat when you get married to him officially.
I'm sure you don't want to find yourself loitering around a man's kitchen when you are not his wife. What do you think ladies?