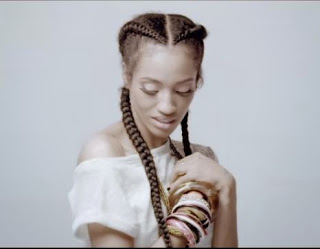 Mavin record singer, Di'ja has revealed in an interview with LIB the reason why she doesn't and may never even post the photos of her husband.

In her explanation, she said;
Even before we got married he is very private person and i actually believe in respecting people's zones until they are ready. So because a lot of things don't happen right now, people are like why are you not doing this, why are you not doing that, whats wrong, what are you hiding, you know hat i mean.
We are not hiding anything, we actually go to events together and do stuff together. I just enjoy the moment, and i am actually bad at doing the posting thing.
Sometimes if he can make it with me to an event, he comes, if he can't, he will come to the next. So is not like he is not there or it doesn't happen, it's just that it happens and i don't get to translate it on my page.