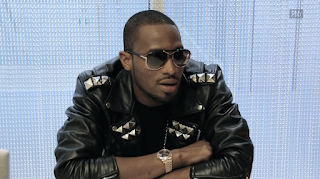 Nigerian singer, D'banj (Koko master) has revealed in a recent interview that most Nigerian artistes make music
for the money involved.
D'banj, while speaking with the News Agency of Nigeria (NAN) on thursday has said artistes will usually work harder when they get paid for their works.
He said;
"A musician is supposed to know how to play good music or collaborate
with others to make good music in order to get paid for the services.
"We are not releasing music for it to be on You Tube or some other
social media to make us popular. A musician should create room for some
other persons to contribute to his music to make it worth the people's
while.
"We are releasing music to make money and to have money to help ourselves and our families,"