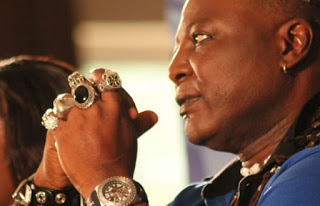 Mr. Charles Oputa, who is popularly refferred to as Charly boy as said corrupt leaders should be put to death.

Charly boy made the call during a news conference which is put together by "Occupy Unlimited" group, a civil society group that advocates good governance and corruption free society.
However, as being the National coordinator of the group has said corrupt leadership in the country has been killing ordinary Nigerians slowly and staedily over the years. "It is time to call it properly as "murder in disguise", and treatit as treasonable offence against our dear country.
"Over 180 million people are surviving at the mercy of few politicians who have mastered the art of creating division among her own people through religion and corruption issues".
According to him, death penalty should be introduced for all politically corrupt persons in Nigeria if the nation really want to be lifted out of economic hardship.