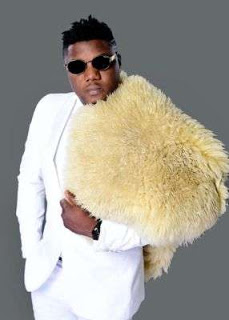 Rapper CDQ has reacted to being called an upcoming rapper by popular instagrammer, instablog 9ja by granting an interview with Hip Tv.

This issue has started about three weeks ago where CDQ uploaded some expensive jewelries and dollar bills on his instagram page of which Instablog 9ja immediately reported the news while calling CDQ an 'upcoming' rapper in the process.
I guess this didn't go well with the rapper, who even started cursing the instablog and still even grant an interview on that same issue.
Watch below;