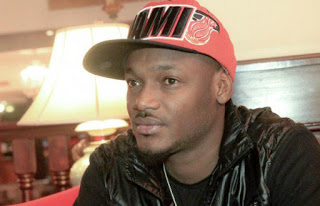 Nigerian music legend, Innocent Idibia who is popularly know as 2face has said that he would have preferred to have all his children for one woman.
He had als added that there is still chance for a degree as going to school for University degree has not been ruled out of his life yet.
Just with seven children from three women including his wife Annie Iidbia, 2face told Punch ""It is really tough to talk about it. Honestly, when I look back and examine that aspect of my life, I wish it never happened.

"I wish all my kids came from one woman. I love my children and there is nothing I can do to change the situation.
"I have moved on and I am married to one of the women who bore me kids. I no longer dwell on that issue."
He has also said he tried to be the best father to his children since he already soft spot for them.
"I am not the strict type because I have a soft spot for kids. As
such, my children always get away with so many things when I am around.
"Their mothers are the ones who discipline them. I pamper my kids."
2face has also added that he do see some signs of taking up music career in some of his kids, and he is prepared to give them every form of encourage they would need.
He also made a statement that one of the fact he believe in is that the sky is wide enough for everyon to fly as there is adequate space.
"It is just like the millions of stars that you see in the sky at night.
"Notwithstanding their number, there would still be space for more
stars to shine. That is life and nature at work, so there is space for
all of us.
"I always say that nobody should think that he or she is luckier than everyone else in life because that is a farce.
"As an individual, do not think that there is no space for the next person to thrive. For me, that is how I see life.''
2face Idibia who dropped out of school many years ago and even even confirms it in one of his track "Nfana ibaga" has made it clear that he still considers going back to school.
He said, "Maybe I'd give it a thought once again. I am going to keep trying and I would never give up on education.''