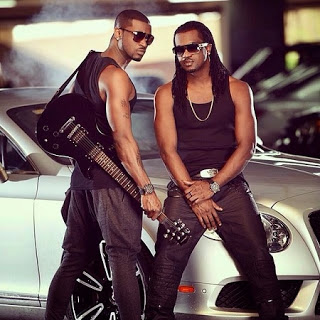 Peter and Paul Okoye, popularly known as P-square have come a long way in the music industry as they started their music career as far back as 2001.

As the brothers celebrate their 35th birthday today, here are 10 facts you need to know about them;
1. They were born in Jos, November 18, 1981
2. They originated from Ifite Dunukobia local government, Anambra state, Nigeria.
3. They attended St Murumba secondary school, a small catholic school in Jos.
4. In 1991, they applied to the University of Abuja to study Business Administration.
5. In 1997, they form the group "Smooth criminals", drawing inspiration from their music idol Michael Jackson as they began break dancing.
6. They had previously used nams like Da Pees, Double P, P & P before they finally settled for P square.
7. In 2001, Psquare won the 'Grab da mic' competition and hence Benson & Hedges sponsored their album "Last nite" which was released under Timbuk2 music label.
8. Just before their brother Jude Okoye started managing them, entertainment promoter, Howie T was their first manger who is currently the CEO of Baseline records where Skales is signed to now.
9. In 2001, Psquare was nominated for kora awards of the same year they were nominated for the most promising African group category, as they later won the 2003 amen award for the best RnB group.
10. The group has 6 studio albums: Last night(2003), Get Squared(2005), Game Over (2007), Danger (2009), The Invasion (2011), Double Trouble (2014).
11. In 2007, they released their best selling album "Game Over" which sold over 8 million copies worldwide.
12. Paul Okoye, one half of the musical duo, was involved in a paternity scandal with a lady named Elshamah Igbanoi where by the lady claimed Paul impregnated her. Paul later denied the pregnancy and went for a paternity test.
13. After seven years of dating, Peter Okoye got married to his long time girlfriend, Titilola Loretta Omotayo who is also a marketing representative. Both of them together have two kids (Cameron and Aliona)
14. Paul is also married to Anita Isama, and they have a son together named Andre.
15. They are the richest music group as far as Africa is concern.