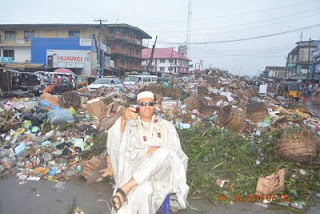 Residents of Douglas Road, Owerri, the Imo state capital, were on
Independence Day thrown into amusement as a popular priest of the
Anglican Diocese of Owerri, Rev. Canon Uche Chinamerem, posed in front
of a heap of refuse dump to celebrate the 56th anniversary of Nigeria.
He caused a stir as he took several photographs and was seen sipping wine with a man.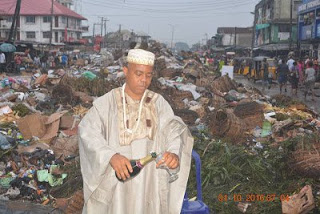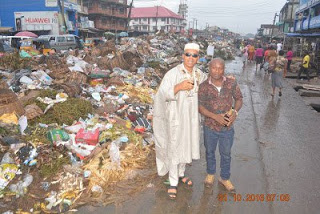 Source Dailypost