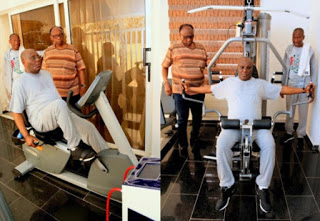 Former Vice President, Atiku Abubakar in new photos proves keeping fit is very important even when you've spent almost 7 decades in life.
The 69 year old businessman/politician wrote along with the photo,
""Warming up for my medicals, so I can complete my transfer to Arsenal
in January".
Atiku supports Arsenal FC of London although we are not sure Arsene Wenger would be interested in signing a 69 year old to the club.
Source: 36ng