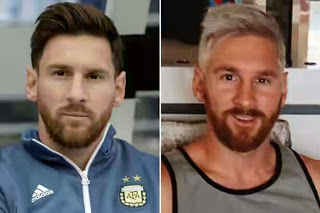 Barcelona star, Lionel Messi has finally revealed why he dramatically switched his look and bleach his hair this summer.

The Five times world footballer was first spotted with his new hair do in late July,
turning heads with a platinum blonde look after his partner Antonella
Roccuzzo posted an Instagram picture of the transformed star.
And after returning to his home country and appearing on Argentine
television, Messi addressed the question of why he'd decided to ditch
his usual brown locks.
"I made a change to start from zero," he said.
"I was emerging from a lot of controversies, of things that had happened
to me and I said to myself: 'You've got to break this and start
again.'"
What do you think?