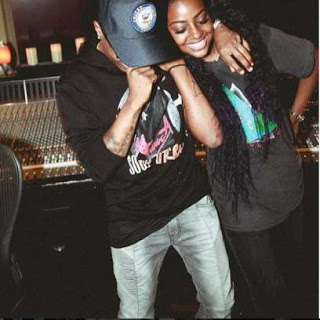 The American singer Justine Skye is set to drop a new single titled "U don't know" featuring Wizkid on Friday September 9, 2016.

— Justine Skye (@JustineSkye) September 6, 2016
The pair of Wizkid and Justine Skye have been speculated to be romantically involved following several tweets involved and third party sayers but Wizkid has not categorically confirm it.
Wizkid and 20-year old Skye whose full name is Justine Indira Skyers,
looked cozy together as they had fun during a studio session.. With the
hugging and sharing of a few laughs, many fans have already started
saying that they would both make a perfect couple.