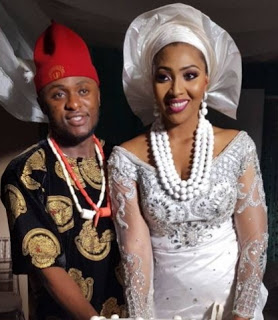 The family of Mr and Mrs Franklin have welcomed the third member of their family in America.

According to Stella Dimorkokus, the couple welcomed their adorable bundle of joy few hours ago at an undisclosed hospital in America.
Lilian and Ubi Franklin welcomed their son exactly 8 months after the wedding.
Congrats to the couple.
Another photo below;