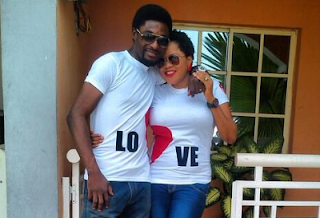 Popular yoruba actress, Toyin Aimakhu's ex-husband (Adeniyi Johnson) has stated that he has made no moves to reconcile with his ex since the marriage broke up; rather the reverse has been the case.

In a chat with Saturday beats, Niyi debunked the rumour that he has been calling her every time in order to see if they could work on their marriage. He said;
"This is a blatant lie! In fact, the reverse is even the case. I can't even remember the last time I spoke to her; probably sometime last year.
I have never called her since this controversy started. But she has been the one calling me. I have a lot of evidence to prove this".
When asked if there are chances of them reconciling, Niyi wasn't forthcoming with a response but rather chose to say,
"I would rather not talk about it. But I have to tell you that in few weeks, things will unfold"
What do you think?