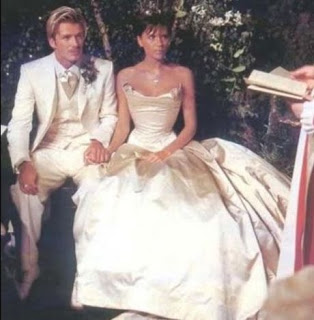 Football legend, David Beckham and his lovely wife,Victoria are celebrating their 17th wedding anniversary today.

The happy couple shared some throwback photos from their wedding day along with sweet words on Instagram.
"I feel so loved and truly blessed. My best friend, my love. The
kindest man who inspires me every day. Happy birthday to the best
husband and daddy in the world! EVER! #HappilyEverAfter," Victoria, 42
wrote.
While David wrote, "Wow 17 years ago to this day this happened… I was
lucky to meet someone who has the same drive and wanted the same things
in life… We have created 4 beautiful children and I couldn't wish for a
more loving and caring mummy for them… Happy anniversary, I love u"
See another photo below