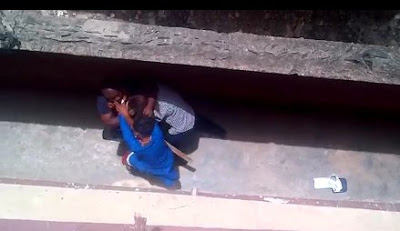 According to the Vizavi media who posted this story on Youtube, this happened in his compound yesterday in Lagos.

His neighbour married one of the women but abandoned her and their 7-year old son in Owerri to come hustle in Lagos.
He cut off communication and all form of support from the beautiful
wife who is just about 28 years old and simply married another woman and
has been flexing.
The first wife traced and stormed his house yesterday afternoon only to
discover that her husband has another wife and the beast of a man would
rather humiliate the innocent woman out of his house.
Watch The Video below and share your thoughts;