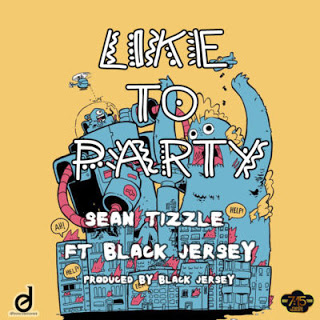 After the 10 city tour and writing a world wide hit song for Dj Asap's (BET 106 & Park/K104FM Dallas) upcoming project featuring another fast rising star Tory Lanez (Say It), the wait is finally over!!!

Known for always getting you off your seat and on the dance floor, Sean Tizzle strikes back with this ever so ready club jam titled "Like To Party".
The track is produced by Black Jersey and also mixed and mastered by Buck 3000 (New York city) who has also worked with international stars such as Jay z, Pink Floyd, Prince, Alicia Keys…and so on.
This time around, i believe Sean Tizzle is back with another game plan and his sophomore album is just another thing you have to lokk forward to!!