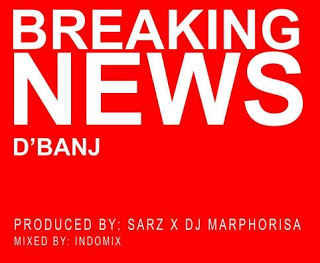 Just after the teaser was released few days ago, DB's records lead act, Dbanj dishes out the official version to his record "Breaking News".

Breaking News" which promises to top charts pretty soon
was laced on instrumentations created by two of Africa's finest
producers Sarz and DJ Marphorisa.
The King is indeed here!!
Don't forget to share your thoughts as you download.