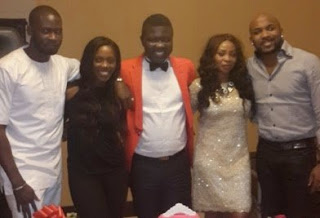 It seems Banky W is the good man here. After Banky W tried to reach Teebillz on phone and he wasn't picking up, he headed up straight to his house.

The singer and other friends were able to get him to delete all the controversial posts he made on social media and Seyi Law who is far away in Dublin preparing for his concert show this weekend, even with his busy schedule, still have time to come back online to thank Banky W for calming down the whole situation.
According to Seyi's tweets, God is working and the world can relax now. Good news, that's all we wanted anyway, may God heal their wounds. What a Thursday this has happen!