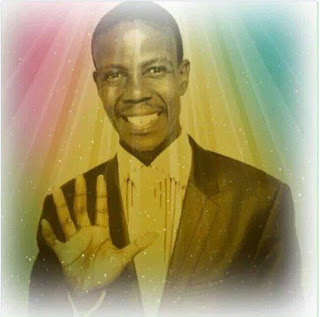 South African preacher, Paseka Motsoeneng, popularly called prophet Mboro, leader of the church of incredible happenings claimed that he ascended to Heaven and took photos to show as a proof.

The incicent happened the Easter service in Johannesbourg, but people from as far as Pretoria testified that the sky looked somehow different around 10: 30 am that Sunday.
" The selfies i took last night though, you will be surprised, he posted on Facebook on April1st. and you would think it was April fool joke but he was actually very serious."
According to reports, the members of the church witnessed the great deed as they watched the controversial paster ascended into heaven.
Before then, he was fasting for 4 weeks and reportedly told the church members about the incident which he claimed was revealed to him while fasting.
Pastor Mboro was about commencing the Easter service in Johannesburg when an unusual light flooded the gathering and transported him into God's Kingdom.
From a statement released to the media, one of the church members said that Pastor Mboro is being rewarded for being an honest servant of God.
However, those who wish to see the photographic evidenve of the after life will have to pay as prophet Mboro ask to pay a donation of 5,00 rand ($340) , BBC reports.
0n 31 March, he also wrote on facebook, that he will post one of his pictures he took in heaven and those who wants to see it should inbox him and pledge at least R2000.
Wonders Shall never end!
See some of the pictures below;